So, despite massive technical difficulties as every live feed on the web went FAIL the second the panel started, it seems that we do have a bit of win going on here.
Namely, fun quotes:
Kstew on Robsten: Are you kidding me? (And then Summit shut down that line of questioning, LOL)
Pattinson on Vampires: Um, I try to downplay that element.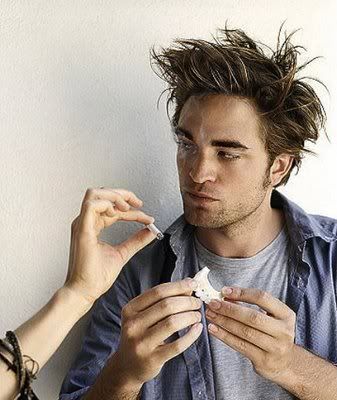 Oh, really?


Lautner on growling for fans: I don't actually enjoy doing that. (10 million fantasies just went *poof* all over the web)
Rob Pattinson on questions he'd never like to hear again: What was it like kissing Taylor Lautner?