Wow, I am learning about so many magazines courtesy of Twilight. I would never have bothered to even THINK of this magazine where it not for photos like this:
Dear Kristen Stewart: Once You're Dead, Rob's Mine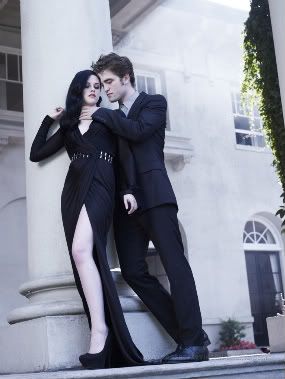 You know what I want for Christmas? Magazine subscriptions. Lots of them. I'm starting a list. It's my only defense.