Ask, and ye shall receive.
Here I was crabbing about the lack of all things vampire sexy in existence, and lo and behold . . . the vamp side of the house has stepped up to the plate.
Kellan Lutz as Batman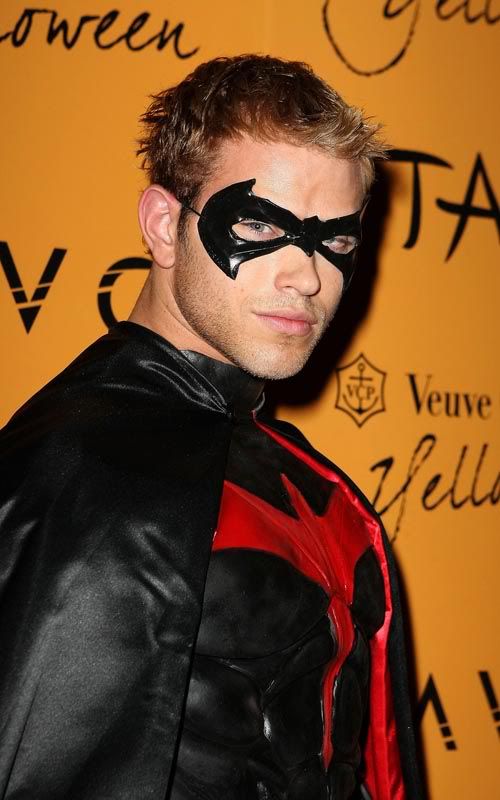 Have I mentioned how much I love this man? No? Well, I certainly have catapulted him to the top of my favorite people list again today! I spent my Halloween at a class reunion, but I am thinking a Vegas adventure with Kellan would have been just as awesome. Okay, much more awesome . . . I'm drooling just thinking about it, and I've definitely got the Batman theme song stuck in my head.