While real life (and my turkey coma) has been keeping me from finishing Chapter 4, I am so pleased to share a banner created for Distilling Down by MisforMarisa. Not only is she a super fan who makes my day, but she also is a banner queen!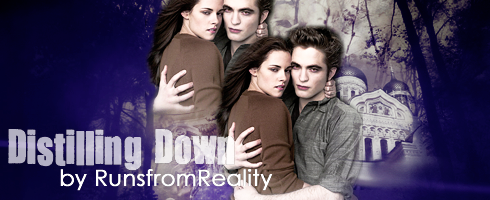 I'm hoping to be able to catch up the chapters on Twilighted and then add Chapter 4 to the beta queue soon. In the meantime, if you haven't read the existing chapters, check out
Distilling Down now.