Yay for the MTV VMAs! I missed the live feed so I have about 10 billion YouTube postings to catch up on, but fortunately there is plenty of time for my favorite awards show game: What the hell are you wearing?
Today's contestant is none other than VMA fashion correspondent Ashley Greene. Yes, we all know and love Ashley, and I may have counseled in the past that you
don't be mean to Ashley Greene
.
However, you don't be dressin' Ashley Greene in no stinkin' gold lamé skirt, either.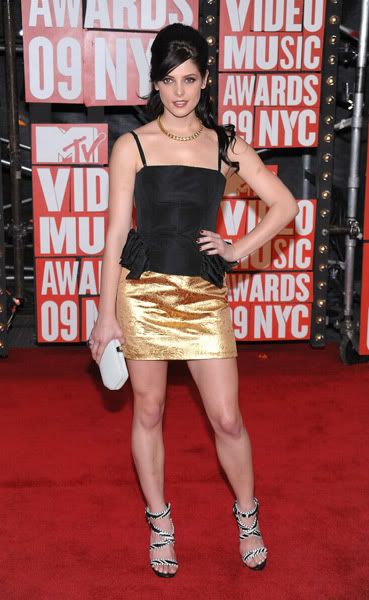 For shame! Who did this? You know she didn't get to dress herself. Most of the time when she dresses herself she looks pretty good.

Exhibit B: Personal Taste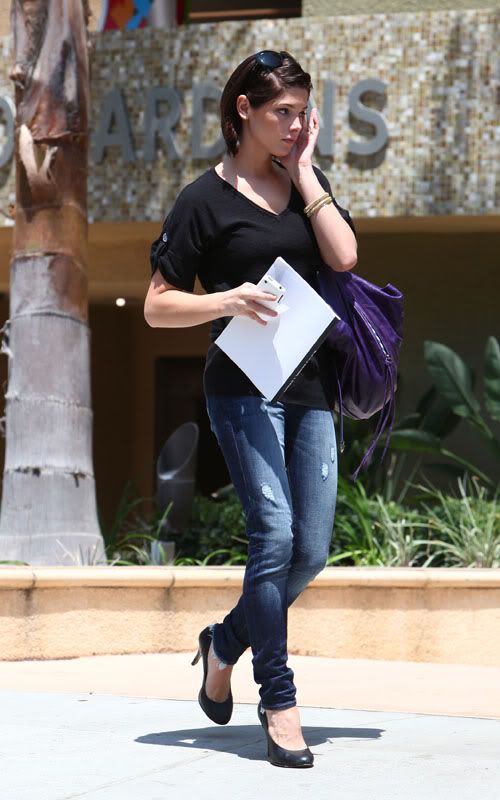 Exhibit C: Past Choices


So basically what we have here is ample evidence that Ashley is a basically competent dresser, capable of not looking like something that escaped from the '80's just this afternoon. Which means I have to find someone and hit them for this.
Exhibit A: The Horror
, Again,
Because I'm Not Done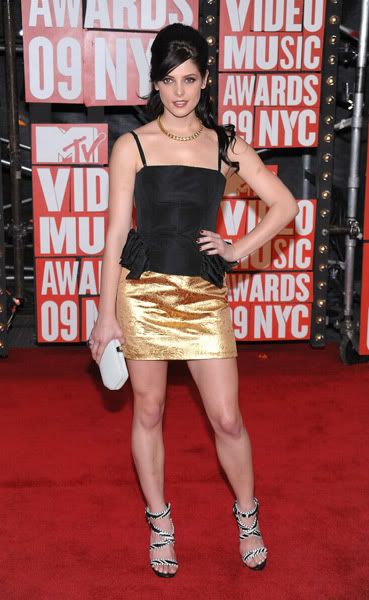 I would also like to have her ditch the shoes, that necklace, and whoever did her eye make-up. She looks good, but it's more like an outfit I would have expected on Kristen Stewart, especially after that
punk spike skirt
thing from the Teen Choice Awards.
For the record, I don't like the clutch she's holding, either.
Shudders
. Ashley, please, I count on you to be the cute one! Don't let this happen again.