After
posting that Nikki Reed gets all the unflattering shots as Rosalie Hale
, somebody took pity on her puffy vampire look and did her a photo shoot where she actually looks more like the beauty she's supposed to be portraying all the time.
The photographer who loved her was
Hellin Kay
. Not sure what the photos will be going for, but at least they make her look good!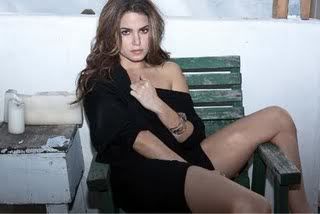 There's a full set of five over at
Nikki Is Eternal
, one of her fan sites. I may not be her biggest fan, but credit where credit is due. Oh, and I so want Hellin Kay to do photos for me!