Apparently Taylor Lautner is more than willing to trade on his Twilight Saga fame. The kid (or probably his super dad) have just finished negotiations that official make Taylor Lautner the highest paid teenage actor in Hollywood.

$7.5 Million? I'm worth it!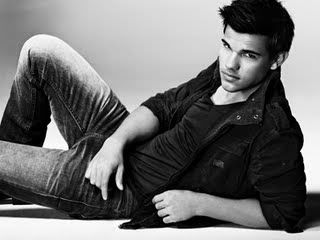 According to
Deadline Hollywood
, the big payday is for a new film called
Northern Lights.
Tom Cruise is involved with the film, which is about fighter pilots. (Tom Cruise and fighter pilots. Right, who knew?). According to Nikki Finke over at Deadline, neither Zack Efron or Miley Cyrus make as much as Lautner, even though they have more acting experience. To which one can only say, experience, schmexperience. Who's got the hot abs here?