It's official. While New Moon held the previous opening night box office take, Eclipse has taken the cake with a whalloping $30 million in ticket sales.
$10 per "smiling" face . . . not bad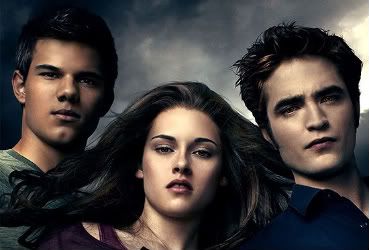 Even in my native Nebraska, I'm pleased to report that the midnight show was completely sold out. Not because I had tickets, no, no, no. Thursday night late show for me . . . currently rewatching the first two movies and cringing at the Star Wars level smoothness of the dialogue. However, the Twi-hards I discovered at the insurance office today (who knew? And they were right under my nose all along!!) informed me that I'm making the right choice by waiting. Evidently the late late show of Eclipse was filled with tween crazies. Hopefully by Thursday it will be cleared out and I'll be able to enjoy Eclipse to the max!