Just wanted to take a minute to thank everyone for reading, and wish you all a very Merry Christmas and joyous holiday season. I've already been presented with my first Twilight gift, from a friend who really thought I needed this: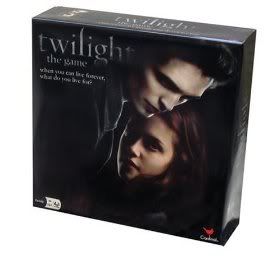 I know an embarrassingly large number of the answers, although questions like "Who was the first out in the vampire baseball game?" totally had me stumped. (It was Rosalie). Presenting it to the family as a gag gift and we are so playing it this next week while the sisters are here and we are all snowed in here.
In addition to my gag gift from my friend, the universe also chipped in with the announcement that Kellan Lutz will be the new Marky-Mark style underwear boy for Calvin Klein.
Frankly, I can not wait for those billboards to go up ;-)
Anyway, with a warm image to send you off, have a very Happy Holidays!