I know I've been blog fail for a bit now, as Ecuador is a great vacation spot with crap for Internet bandwidth. We're working on it.
I did manage to sneak in some unauthorized Internet usage today and discovered that New Moon had been nominated for multiple Razzie Awards. Razzies are pretty much the anti-honor, given to the "worst of" categorizations. While the Twilight cast thankfully didn't sweep the nominations, there were still a few nods in there to our team.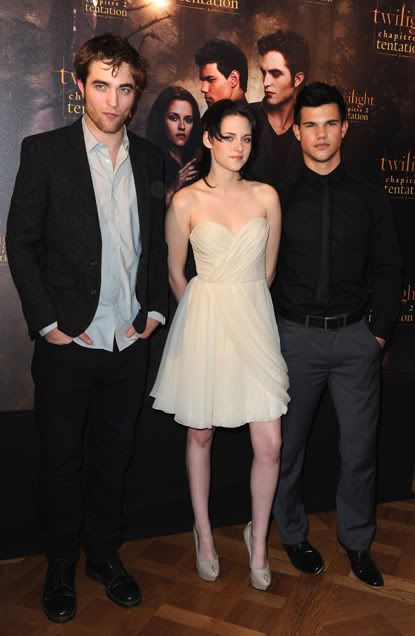 The Twilight Trifecta got nominated for Worst Screen Couple of 2009. In some recognition of the love triangle in New Moon, the three of them were nominated in dual pairs, as Kristen Stewart and Robert Pattinson or Kristen Stewart and Taylor Lautner.
Independently, Rob Pattinson earned a Razzie nod for his New Moon portrayal of Edward in the Worst Supporting Actor of 2009 category, and Melissa Rosenburg earned a nomination for Worst Screenplay. I think Twifans will second that, and I also blame Melissa Rosenburg's screenplay for the nomination that the Twilight Saga: New Moon received in the Worst Remake, Sequel, or Rip-Off category.
For a full list of the Razzie nominees, you can hit the
Razzies homepage
, and we'll just have to stay tuned March 6, 2010 to see if the Twilight crew ends up being a "winner" of any of the Razzie Awards.